Esplanade Golf and Country Club Naples
View All Esplanade Golf and Country Club Naples Listings
Amenities:

Clubhouse

Championship Golf

Fitness Center

Tennis & Swimming
Esplanade Golf and Country Club Naples
Southwest Florida's newest indulgence in upper-scale residential developments
Although Naples, Florida, is internationally renowned for its beauty, affluence and exceptional quality of life, all who live here know that this is a community comprised by smaller sanctuaries which each respectively impart their own aesthetic and distinctive measure of bliss on their own accord; think of these as little parcels of paradise positioned within a larger paradise. The master developers of Taylor Morrison are now busy preparing a new opportunity for home buyers to experience the unique advantages of life that await in an emerging haven known as Esplanade Golf and Country Club Naples. As one of America's largest and most honored developers of luxury residential communities, Taylor Morrison's brand quality has characteristically elevated the atmosphere among some of the most alluring communities sought out by home buyers. From projects in Arizona and California to Texas and Florida, Taylor Morrison has earned enviable esteem for designing homes that are not only architecturally distinctive, but also structurally superior through the firm's rigid adherence to quality building standards. Taylor Morrison's expertise has been expressed among some of Southwest Florida's most respected communities, such as Lucaya and Tortuga in Fort Myers, Sandoval in Cape Coral and Esplanade at Hacienda Lakes.  Taylor Morrison will now complement their legacy with the creation of Esplanade Golf and Country Club Naples, a private haven that not only offers alluring amenities, but convenient access to all the advantages of life found in Southwest Florida.
About the Community
Esplanade Golf and Country Club Naples encompasses an excess of 1800 acres located off of Immokalee Road in North Naples.The community lakes alone account for some 170 acres, but more than half of the total acreage here is dedicated to the preservation of the lakes as well as wetland habitats and wooded areas.  Nature's touch not only adds to the terrific views residents will encounter while lounging upon their lanai, but also enriches excursions along the bike paths and walking trails that meander among the neighborhoods and preserves of this community. Esplanade Golf and Country Club Naples will also be comprised by approximately 1,121 sites for single-family homes priced from the $300s to more than $1million. There are more than a dozen home designs which can be built in varying elevations or customized to include a range of interior and exterior options.
Fore-ever Cheerful
The centerpiece of this sensational community is an 18-hole championship course designed by Chris Wilczysnki. Formerly affiliated with Arthur Hills & Associates, Wilczynski is the same architect who has designed and/or renovated some of America's most cherished courses, a list that includes Red Hawk Golf Club in Michigan, Black Gold Golf Club in California, Wolfdancer Golf Club in Texas and the Westhaven Golf Club in Tennessee. At Esplanade Golf & Country Club, Wilczyski has developed a course that's a little shy of 6,900 yards, but incorporates many of the natural elements of the terrain, water
features, strategically-placed bunkers and a few notable risk/reward Par-4s.  Golfers will also appreciate the well-stocked Pro Shop. Of course, the course at Esplanade is a mere splash among the ocean of golf opportunities in the area. With its per capita composite of public and private holes, Southwest Florida has been heralded as "The Golf Capital of the World." Some of the finest fairways this side of heaven can be found in the immediate vicinity of Esplanade, including the world famous Tiburon at The Ritz Carlton Golf Resort. Of course, golf isn't the only game in town. Hockey fans can catch action with the Florida Everblades at nearby Germain Arena in Estero. Germain Arena also serves as host to the Florida Tarpons, a national championship winning team in the arena football league. Then again, baseball fans also have plenty to cheer for since Southwest Florida officially serves as the home-away-from-homes for the Minnesota Twins and Boston Red Sox. Spring training games with these professional teams, as well as seasonal games with regional favorites like the Florida Miracle, are only a short drive away from Esplanade Golf and Country Club Naples. Fans of NCAA Basketball can cheer on the Eagles at Alico Arena on the Campus of Florida Gulf Coast University. There's also the iconic Swamp Buggy Races on the famed "Mile-o-Mud" at Florida Sports Park. Throughout the year, Naples also hosts a variety of other events in tennis tournaments, swimming tournaments, fishing tournaments, marathons and special events like The Great Dock Canoe Race, more spectacle than sport, but fun for the entire family. Those who enjoy staying active will have an array of alternatives in Naples.
More to See and Do
Only moments from Esplanade Golf & Country Club Naples, residents can readily access all the facets that make living in Southwest Florida so fabulous. For those who enjoy designer shopping and fine dining, the community is only minutes from enclaves like The Mercato, Waterside Shops, Venetian Village and Naples famed Fifth Avenue South Shopping District. Beyond the boutique stores, these are excellent destinations to experience the culinary genius of master chefs. Naples caters to a variety of tastes, to such extent that it has also secured national recognition as one of America's "Best" cities for foodies. For those who savor the flavor of fine art, Naples is not only home to numerous art galleries, but also annually hosts several of the nation's most respected art and craft fairs. Throughout the year, residents can attend a variety of exhibitions and receptions featuring some of the most recognized names in modern art today. Cultural opportunities abound along Naples famed "Gallery Row" on Third Street or venues such as the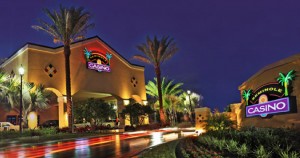 Von Liebig Art Center and Artis-Naples. In addition to art exhibitions, there's performing arts at venues that include nearby Sugden Theater, Barbara B. Mann Performing Arts Center as well as Artis-Naples. From lavish staged productions to concerts with legendary recording artists, residents of Esplanade Golf and Country Club Naples are only minutes from some of the region's greatest cultural attractions. A drive east of the community leads to encounters with wild orchids, alligators and the array of avian species who thrive at Corkscrew Swamp Sanctuary, home to the world's largest remaining strand of old growth Cypress. This remains one of the greatest natural attractions in all of Southwest Florida. Yet, drive only a little further east, and one can test natural luck at the poker or blackjack tables at The Seminole Indian Casino, another venue that also features dining and live entertainment. Naples night life provides many possibilities.
Family Friendly
Naples offers awesome things-to-do for people of all ages, and be assured that families with growing children will appreciate options conveniently close to Esplanade. Among kid favorites are the Golisano Children's Museum of Naples, a two-story cultural institution colorfully complemented with some 30,000 square-feet of interactive exhibits, exploration rooms, galleries and play areas such as Backyardville. The Children's museum provides opportunities for children to learn more about the natural world as well as processes in art, environmental sustainability and enterprise, yet that education is imparted in an environment that encourages imagination, creative interaction and, o' yes, FUN. The facility also offers an excellent Family Resource Library, dining options at the Garden Cafe and a well-stocked Museum Store. The Golisano Children's Museum only a few minutes from Esplanade Golf and Country Club Naples. Then again, the community is also appreciably close to Collier County's only water park, Sun-N-Fun Lagoon. The park features four large swimming pools, a long lazy river, a splash playground and five exciting water slides for the more adventurous. Other popular destinations include Naples Botanical Gardens and Caribbean Gardens: The Zoo in Naples. Families will also appreciate the convenient proximity to community parks, schools, churches, healthcare services and so much more, only moments from Esplanade.

Of course, the area's greatest attribute may well be the beautiful beaches on the Gulf of Mexico. There are more than 30 miles of beaches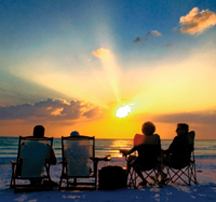 stretching from Fort Myers Beach to The City of Naples and most are only interrupted by occasional inlets or passes that allow for boats to navigate. The beaches are comprised of fine white sands and ornamental shells that have enthralled collectors for years. Nature lovers may experience encounters with hatching sea turtles, dolphins and the vast variety of ornithological wonders which flock here. The shores along Vanderbilt Beach and Delnor Wiggins State Park are among those conveniently close to Esplanade, yet many other beaches are just a short drive away. Should you wish to scoop shells from the celebrated shores of Sanibel Island, or dip a delicate toe into the tide at Barefoot Beach, or enjoy an intimate interlude along the sands of Lovers Key, these and other beaches are well worth a visit. Also consider catching a stellar sunset with the audience that amasses each evening at Naples' iconic pier. While Naples offers much to see and do, sunsets remain the greatest show on Earth.
Amenity Rich
Despite all that is available in the greater community, Esplanade Golf and Country Club Naples is also complemented with its own outstanding options. The centerpiece of amenities is the grand clubhouse which offers dining as well as private activity rooms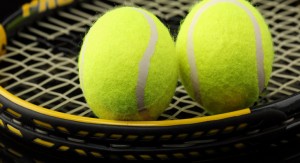 and larger spaces to accommodate all manner of social celebrations. In addition to the championship golf course, there's also a tennis complex that has six Har-Tru courts (lit for play after dark) as well as stadium seating for tournaments. For those who wish to maintain peak physical condition, there's a spacious, state-of-the-art fitness center and aerobics studio. Beyond the clubhouse, there's a resort-style swimming pool, lap pool and open-air bar. In addition to the walking trails and bike paths, the community has a park which has been customized to cater to canine companions. Developers have thought of everything and are preparing Esplanade so that it provides more than just a space for your home, but rather a environment where all can experience the comfort, convenience and connectivity to all that makes living in Naples so enriching.
Don't Delay/Call Today

By now, most know that Naples is recognized for having one of the hottest housing markets in America, and NO, that's not a reference to our outstanding annual climate. Consumer demand for new construction, not to mention Taylor Morrison's brand quality, will attract many buyers to Esplanade Golf & Country Club Naples. If you're looking for a great home in a great location, this is one of the best opportunities in Southwest Florida. We encourage all to explore the advantages of life here while the opportunity still lasts. Should you have any questions or desire to take a tour of the community, please do not hesitate to phone or connect with us by simply submitting the form below. We look forward to helping you find your dream home right here in the paradise that we call "Home."